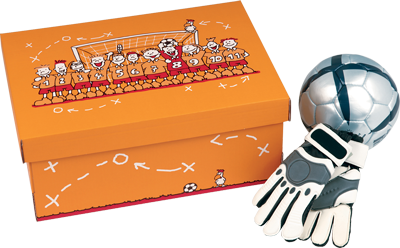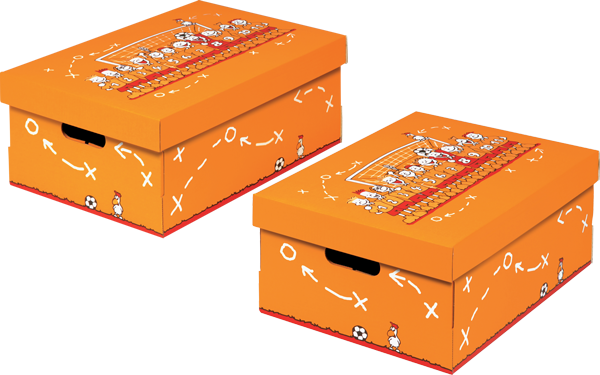 NIPS CHAMPION – the storage box for football fans
Whether boys or girls, with the CHAMPION storage box even makes cleaning up fun!
There is no excuse because almost everything fits in. Size W 32 x D 45.5 x H 19 cm.
The stable storage box made of recycled cardboard, printed with solvent-free water-based inks, is offered as a practical pack of 2 and is still a hit even after the World Cup.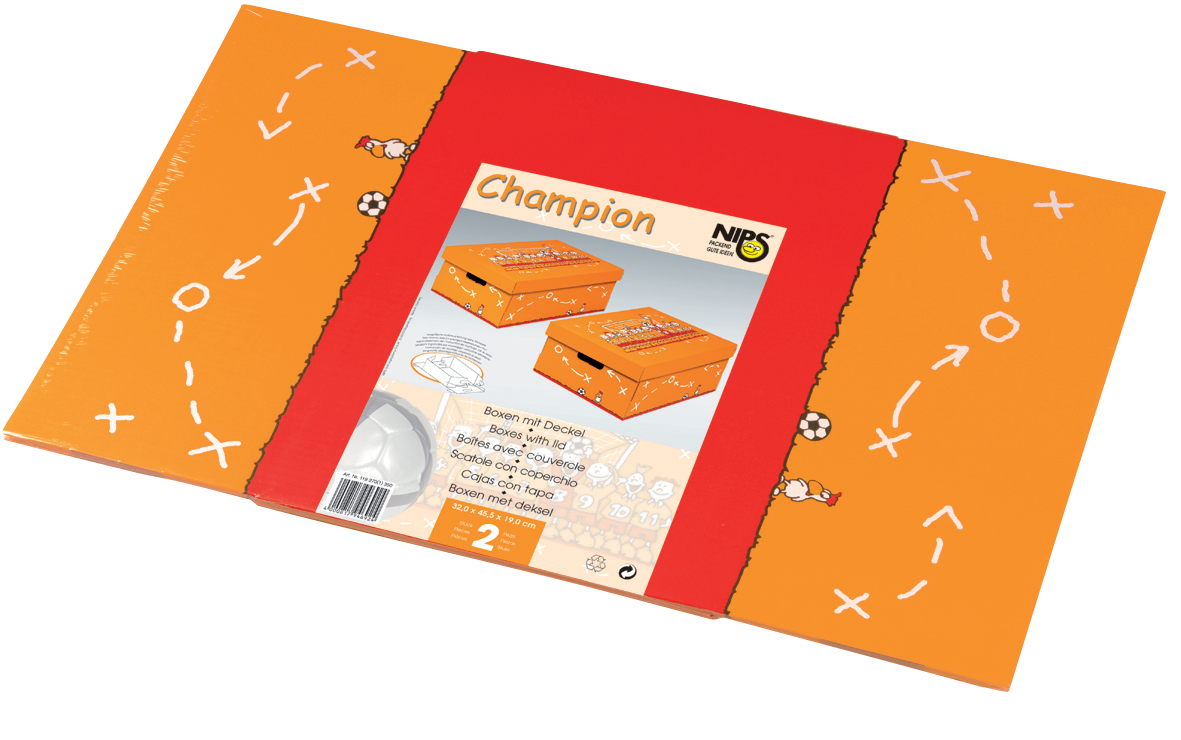 Storage boxes will delivered flat packed including sales promoting folder with easy-to-follow assembly instructions, optional available in attractive eye-catching presentation (carton containers).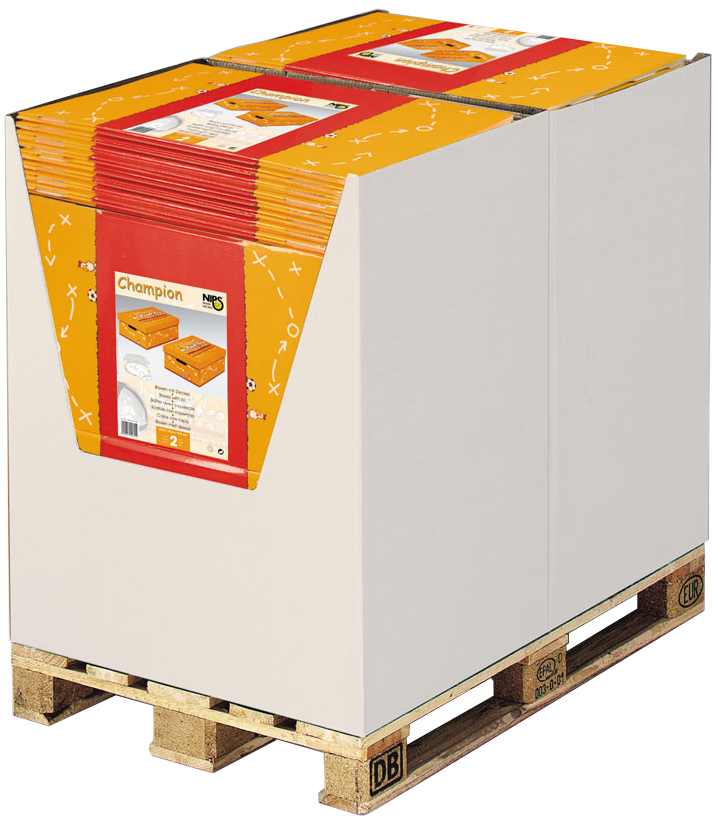 Delivery  unit:
Pack of 2 in foil with sales promotion folder incl. EAN barcode
in carton box (10 packs of 2)
in carton container (65 packs of 2)
or as a complete pallet presentation (130 packs of 2)
Article Descripition

Measures in mm
(W x D x H)

Colour

Art.No.

EAN barcode

Content
Sales Unit

CHAMPION
storage box with lid
pack of 2

32.0 x 45.5 x 19.0

multi-coloured

119271350

4000817946924

10 packs of 2

CHAMPION
storage box with lid
pack of 2

in carton container
(80 x 60 x 102 cm)

32.0 x 45.5 x 19.0

multi-coloured

119270350

4000817946924

65 packs of 2

CHAMPION
storage box with lid
pack of 2

in carton container on pallet
(120 x 80 x 102 cm)

32.0 x 45.5 x 19.0

multi-coloured

119270350

4000817946924

65 packs of 2
= 130 packs of 2