Self-Stacking Moving Boxes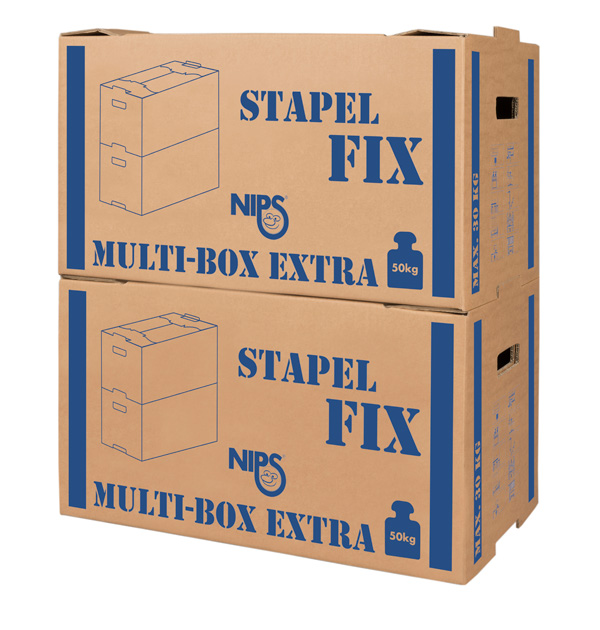 MULTI-BOX STAPEL-FIX EXTRA 50 kg 
W 71.0 x D 36.0 x H 39.5 cm / Vol. 100 liters
Innovative selft-stacking system
Extra solid moving box up to 50 kg loading capacity
Euro pallet matching, no overhang
FSC® certified

Innovative moving boxes
Outstanding advantage of the new moving box generation is the innovative self-stacking system. Extra strong lugs ensure that the boxes can only be stacked exactly on top of each other. This provides highest possible stacking resistance. Furthermore the new design offers a number of features which have already resulted into a utility model application. The new NIPS "STAPEL-FIX" moving boxes are available in different corrugated board qualities and dimensions for loading up to 50 kg per box. Currently largest model fits 100 liters volume.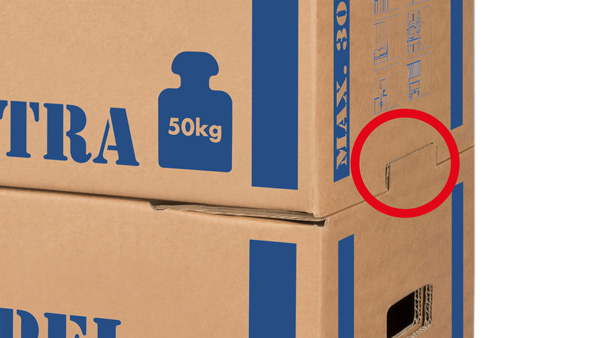 Highest stacking resistance thanks to self-stacking system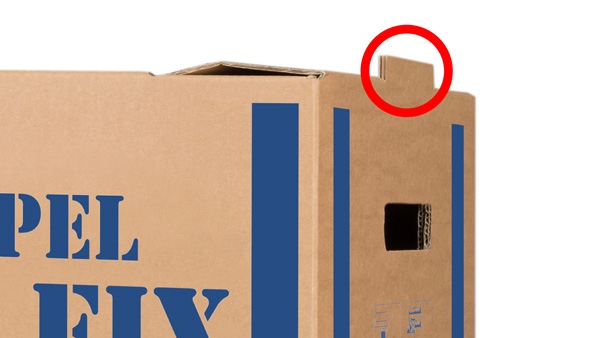 Precise stacking due to large self joining stacking lugs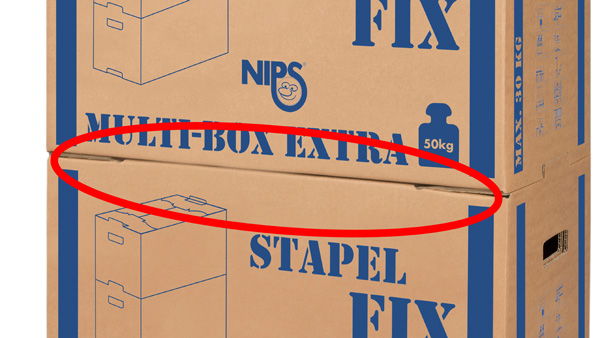 No deflection due to solidly seat of the stacked boxes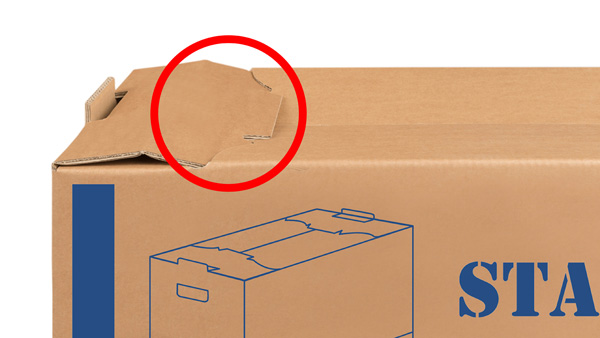 New closure design minimizes possible buckling of carton long sides
Article Descripition

Dimensions
in cm (W x D x H)

Colour

Art.No.

Content Sales Unit

MULTI-BOX STAPEL-FIX EXTRA
layered flat on pallet

71.0 x 36.0 x 39.5

blue stripes

118161122

160 pcs.